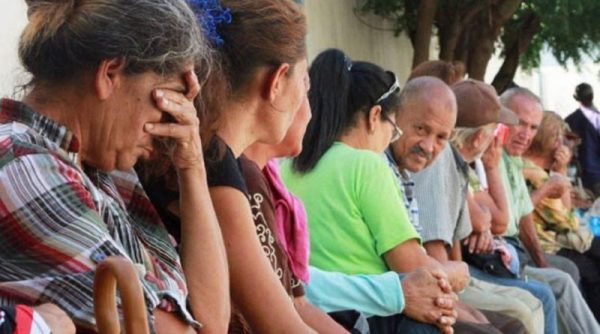 The WHO has declared the decade comprised between 2021 and 2030 as the Decade of Healthy
Ageing. With this initiative, the Member States of this world organization commit themselves to collaborate in order to improve the lives of the elderly. After the COVID situation, these types of actions
have become especially relevant. In a time in which the emotional wellbeing of the elderly has suffered, the declaration of the Decade of Healthy Ageing is good news for the world, but a sad utopia for Venezuelans.
The symbolic old-age pension granted by the de facto government to over 4 million elderly adults condemns them to poverty, hunger and precarious health, since they don't count with access to medications either due to shortage and high costs. The old-age pension, which was equal to less than one dollar per month, was adjusted on May 1st, 2021 to 7 million bolivars, equal to 2.4 dollars per month. Whoever depends solely on a pension from the Venezuelan Social Security Institute isn't only condemned to misery, but could barely survive.
In the context of the current crisis in Venezuela, human rights organizations maintain a continuous effort to record and document the systematic violations of civil, political, economic, social and cultural rights of the population in order to accompany the victims and give visibility to these violations before the national and international community.
In this sense, the Crisis in Venezuela bulletin emerges as a weekly space in which, as a human rights movement, we bring together the situations that currently reflect the humanitarian crisis that Venezuela is going through.
The Crisis in Venezuela newsletter ESPAÑOL | ENGLISH
Boletín-181-Crisis-En-Venezuela-EN-A